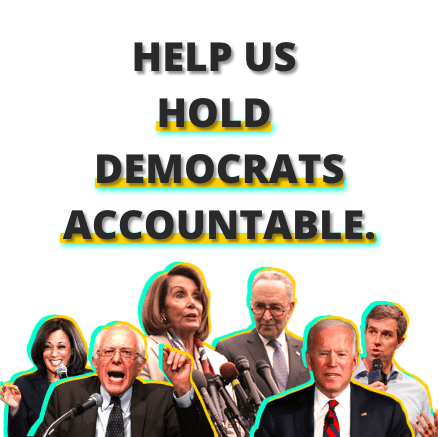 Keep the Democrats Honest
America Rising exists for the sole purpose of exposing the truth about Democrats through video tracking, research, and strategic communications. We have uncovered countless instances of Democratic hypocrisy and taken action to hold them accountable.
For six years, we've been the Democrats' worst nightmare.
In the 2018 midterm cycle, we successfully worked to expose the hypocrisy of Democrats across the country, defeating incumbent Democratic Senators: Joe Donnelly, Claire McCaskill, Heidi Heitkamp, and Bill Nelson. We already have an eye on 2020 White House hopefuls through our 2020 Initiative which Politico profiled as the "beneath-the-radar effort to define — and ultimately derail — the Democrats preparing to take on President Donald Trump in 2020."
With your support, we can add to the list of Democrats we are tracking and continue to rack up more wins for Republicans. We are donor-supported and contributions from people like you allow us to continue our work.
Donated before using a Revv account?
Login